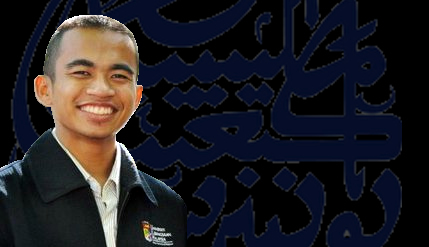 By Aini Raudhah Binti Roslam Pelajar Latihan Industri UKM
Pix by This e-mail address is being protected from spambots. You need JavaScript enabled to view it
BANGI, 18 May, 2011- UKM students body (PKUKM) is to garner all the students of the university to support the university achieve its Transformation Plan.
Its President Ahmad Muzzamil Bin Muhd Hairi said in a statement in conjunction with the 41st anniversary of the setting up of the university today that the union was ready to be the link between the students and the administration to help achieve the universiti's vision and mission.
Based on its three maxim of students for students, students for society and students for the nation, the union is committed to get all the students to support UKM achieve its aims, he said.
Muzzamil said that the UKM Transformation Plan has been the inspiration of the university's administration under Prof Tan Sri Dato' Wira Dr Sharifah Hapsah Syed Hasan Shahabudin to transform the university into an iconic progressive higher institution comparable to other national universities.
He urged all the university's students to uphold the five pillars of the university including autonomy with accountability; leadership of calibre through a system of selection and assessment to have faculty members who are imbued with a culture of excellence and professionalism; an educational and teaching centre able to produce graduates confident of themselves with a strong sense of national integrity willing to serve society while being able to engage internationally, research and innovation that can generate wealth and be beneficial to society.

He said the union was prepared to support the university in realising its student centered learning as it believes that the sharing of knowledge is not a one way effort.

Intelectual achievement should also not be measured merely from academic excellence but should also incorporate the ability to apply the knowledge gained, he said.