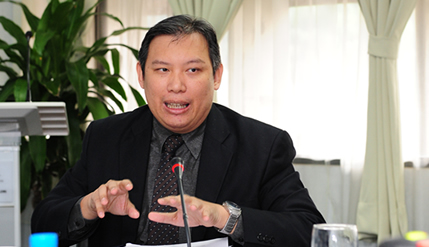 BANGI, 16 Dec. 2011 – The inaugural regional conference on Higher Education-Industry-Community Engagement which concluded here last week is to expand the network to include members from community engaged universities in China, Japan, korea, India, Pakistan and Bangladesh.
The Asia Talloires Network of Industry and Community Engaged Universities (ATNEU) and the ASEAN University Network's Thematic Network on University Social Responsibility and Sustainability (AUN USR&S) task force meeting hosted by the National University of Malaysia (UKM) conceptualised the AsiaEngage brand to maximise the strengths of the two organisations.
The meeting brought together 20 representatives from Thailand, the Philippines, Brunei, Singapore, Indonesia and Malaysia to develop a strategic roadmap for a productive and sustainable University-Industry-Community Engagement across ASEAN and beyond.
Chaired by UKM's Deputy Vice Chancellor (Industry and Community Partnerships), Prof Dr Saran Kaur who is also the Executive Director for the secretariats of ATNEU and AUN USR&S said collaboration of the two networks under the main brand of AsiaEngage ensures ease of knowledge transfer.
"This partnership enables us to create shared opportunities to develop Asia through effective and meaningful university-industry-community engagement," she said.
Prof Saran in her opening remarks touched on UKM's governance structure for community engagement, and the challenges faced in institutionalising the field across all sections of UKM.
The ASEAN University Network's Executive Director, Dr Nantana Gajaseni spoke on the important reasons for the establishment of the AUN USR&S, and the selection of UKM as the secretariat to coordinate and lead in developing opportunities to benefit communities across ASEAN and Asia as it works alongside ATNEU.
Dr Nantana was also supportive of the important role played by AsiaEngage in cementing and leveraging on the strengths of both networks.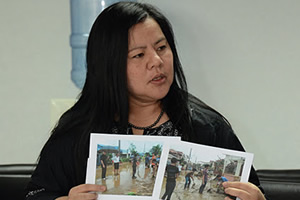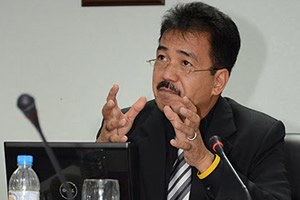 Critical areas for the development of university-industry-community engagement in the region such as the need for developing quality assurance indicators, working towards research-driven community development projects, creating knowledge-driven volunteerism opportunities and areas for capacity building across ASEAN and Asia were discussed during the group breakout sessions.
Dr Gajaseni; Assoc Prof Dr Nat Vorayos, Vice President for Research and Academic Service Affairs, ChiangMai University; Dr Ir Agus Pratseya, Senior Member for Universitas Gadjah Mada and Dr J. Prospero E. de Vera III, Vice President for Public Affairs, University of Philippines and others presented examples of good practice of community engagement carried out in their institutions.
Mohammad Fadzli Saari, State Chapter Liaison Officer for MERCY Malaysia and Mr Bogdan Imre, Programme Director for the Coordinating Committee for International Voluntary Service (CCIVS) presented plans on how their establishments can be potential NGO partners to AsiaEngage.
Plans are underway to organise a second taskforce meeting before AsiaEngage's first regional conference on Higher Education-Industry-Community Engagement that will be held from the 7th to 9th of May 2012.

For more information about AsiaEngage, ATNEU and AUN USR&S, visit: www.asiaengage.org.