By Saiful Bahri Kamaruddin
Pix by Shahiddan Saidi

BANGI, 7 June 2012 – The humble Kesum plant, Polygonum minus, already known to slow the ageing process and inhibit age-related diseases may even have anti-cancer properties.

A team of scientists from the Institute of Systems Biology (INBIOSIS) of The National University of Malaysia (UKM) led by Dr Syarul Nataqain Baharum said their research is at a stage where a compound thought to have the relevant trait has been isolated and named Polygonum minus C3 (PMC-3) by them. 

The PMC-3 compound was extracted from Kesum through fractionation and chromatography. A nuclear magnetic resonance (NMR) was subsequently done to determine its structure and properties.

NMR allows the observation of specific quantum mechanical magnetic properties of the atomic nucleus.

Many scientific techniques exploit NMR phenomena to study molecular physics, crystals and non-crystalline materials through NMR spectroscopy.

According to NMR data, PMC-3 is similar to another anti-cancer agent vanicoside D with a slight difference as it has one acetyl unit (COCH3) more than vanicoside D.

Dr Syarul Nataqain said Mass spectroscopic data showed that the structure is also similar to vanicosides A,B and C that were active against cell cancer and virus.

The researchers thus predicted that their PMC-3 compound will be active against cancer cell lines as well. Their research is, however, still in the confirmation status.

More needed to be done and would be reported in a publication later, she said.

Local scientists said many edible plants found in Malaysia have played a significant role in maintaining human health.

Kesum has traditionally been used by the Malays in the treatment of digestive disorders and stomach pain.

Kesum leaves are consumed as ulam (raw medicinal plants consumed with belacan chilly paste during the daily meals) for preventive health care.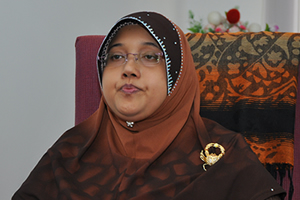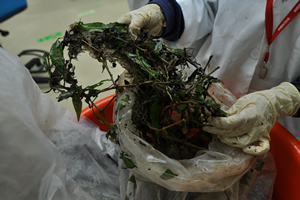 Several researchers have reported that it contains a high level of antioxidants, as well as flavonoid and phenolic compounds which contain several bioactive properties.

Antioxidants are substances that can fight and destroy excess free radicals and repair oxidative damage in biomolecules. They inhibit or delay the oxidation of biomolecules by inhibiting the initiation or propagation of oxidizing chain reactions.

To explain the mechanism underlying these activities, researchers have attempted to determine the chemical composition of the plant.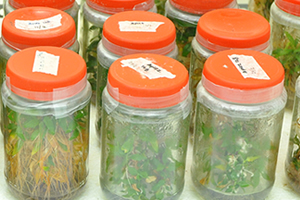 Polygonum minus originated from Southeast Asia countries including Thailand, Vietnam and Indonesia apart from Malaysia. It grows wild in damp areas near river banks, ditches and lakes. It survives well in cool and hilly areas.

The plant belonging to the Polygonaceae family has a kind of sweet and pleasant aroma and is commonly used as a flavoring ingredient. It has also been used as shampoo to treat dandruff.

Dr Syarul Nataqain said other local plants might have similar properties but so far studies had focused on Kacip Fatimah (Labisa pumila) and Tongkat Ali (Eurycoma longifolia).

Kacip Fatimah is a small woody and leafy plant that can be found widely in the shade of forest floors.

The leaves are about 20 centimetres long and have traditionally been used as a kind of tea by women who experience a loss of libido.

Despite its long history of traditional use, the active components and mode of action have not been well studied, though some preliminary research has been published.
The bioactive properties of medicinal plants have been attracting the attention of scientists in recent years.