Institut Islam Hadhari
(Institute of Islamic Civilization)
Our Mission is to facilitate scholars with non Islamic background to pursue their further studies in Islamic related field research
We are a very active institute where we provide many discourse, forum, workshop, seminars and many more. So don't forget to Like and Follow us in Our Social Media for more!
Memorandum of Understanding (MoU) between Institute of Islam Hadhari, Universiti Kebangsaan Malaysia and Imam Tarmizi International Scientific Research Center …..
Bengkel Pembentangan Usulan Penyelidikan FRGS 2023 telah diadakan …..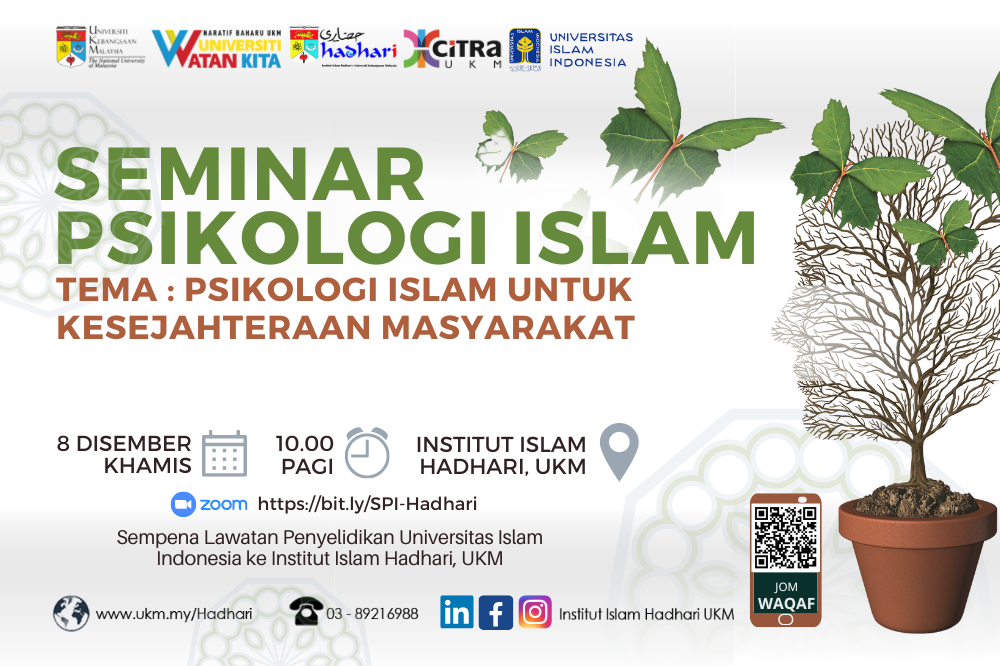 News/Magazine Klik Sini Untuk Aturcara Program Institut Islam Hadhari, UKM telah mengadakan Seminar Psikologi Islam dengan Tema: Psikologi Islam untuk Kesejahteraan Masyarakat bersempena dengan Lawatan Penyelidikan Universitas Islam Indonesia ke Institut Islam...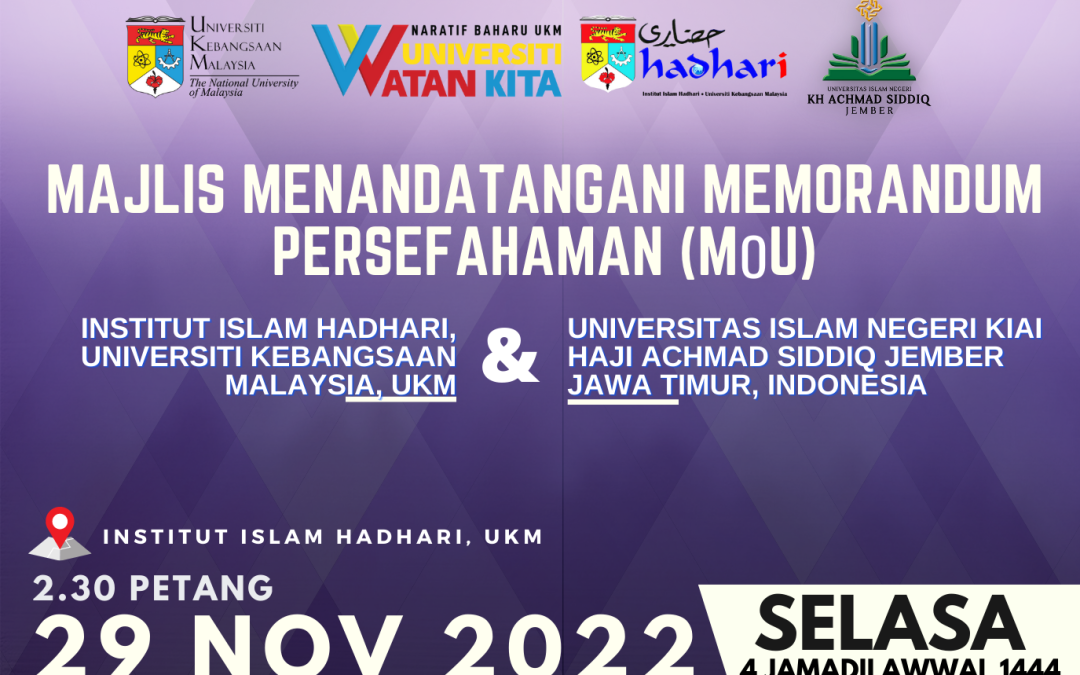 News/Magazine Alhamdulillah, pada 29 November 2022 bersamaan 4 Jamadilawwal 1444, Majlis Menandatangani Memorandum Persefahaman (MoU) antara Institut Islam Hadhari, UKM dengan Universitas Islam Negeri Kiai Haji Achmad Siddiq Jember Jawa Timur, Indonesia (UIN KHAS)...
Wacana Hadhari Bil. 5/2022: "Unchangeable/Changeable Regime, Media, And Social Movements: The Two Decades Of Malaysian Politics And Society From A Perspective of A Japanese Field Researcher telah diadakan …..
Detailed Commentary On The Holy Book …..
Hadhari Bulletin 2021Please click HERE to download the softcopy
Virtual Summer School Program 2021 is held on …..
Syarahan Kursi Sheikh Abdullah Fahim "Sumbangan Tun Abdullah Ahmad Badawi dalam Pembangunan Modal Insan di Malaysia" telah diadakan …..
Bengkel Pemantauan Projek Penyelidikan Geran Kursi Sheikh Abdullah Fahim telah diadakan …..
Majlis Penghargaan kepada Puan Faridah Binti Abdullah …..
Visit Our Office
Or call — +603 8921 6994